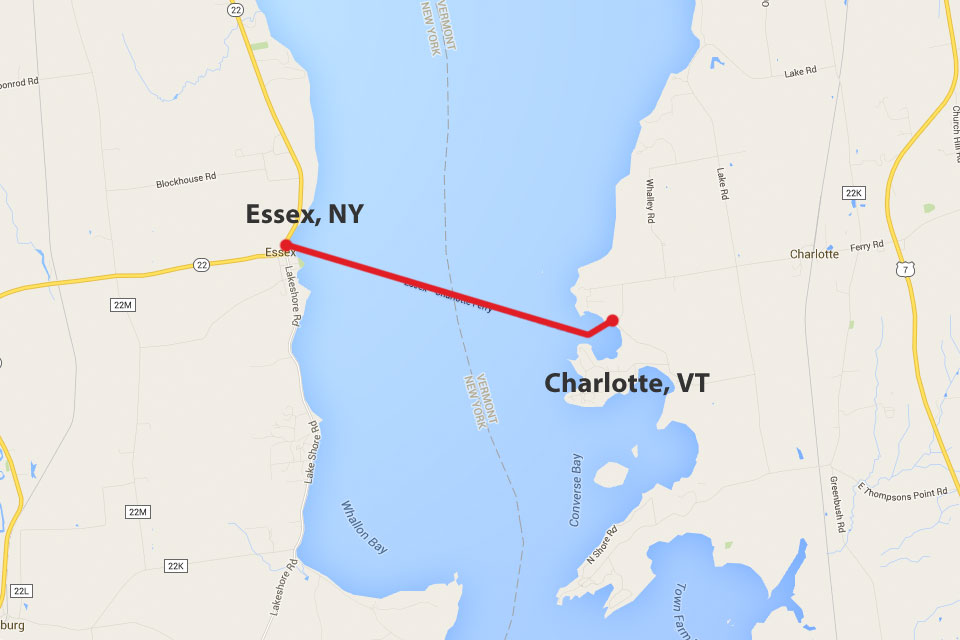 Charlotte, VT Dock
Address:
2901 Ferry Road
Charlotte, VT 05445
Directions:
Take U.S. Route 7 to Ferry Rd. (F-5) in Charlotte; follow the signs to the ferry dock.
Charlotte Parking Policy:
The Charlotte dock does have a small commuter parking lot that is located right before you turn the corner for the ticket booth. Your vehicle cannot stay in the parking lot for more than 72 hours.
Essex, NY Dock
Address:
1 Main Street
Essex, NY 12936
Directions:
From Interstate 87, take either exit 31 or 33; follow the signs; 12 miles to the ferry dock.
Essex Parking Policy
There is no commuter parking lot available on the Essex dock.
LCT is not responsible for any lost, stolen or damaged property