This is our southernmost crossing on Lake Champlain. It is a beautiful 30-minute boat ride that offers a perfect vantage point for summer viewing or fall foliage. This crossing remains open year-round as weather permits. During the winter months, it may be closed temporarily due to bad ice conditions or high northern winds.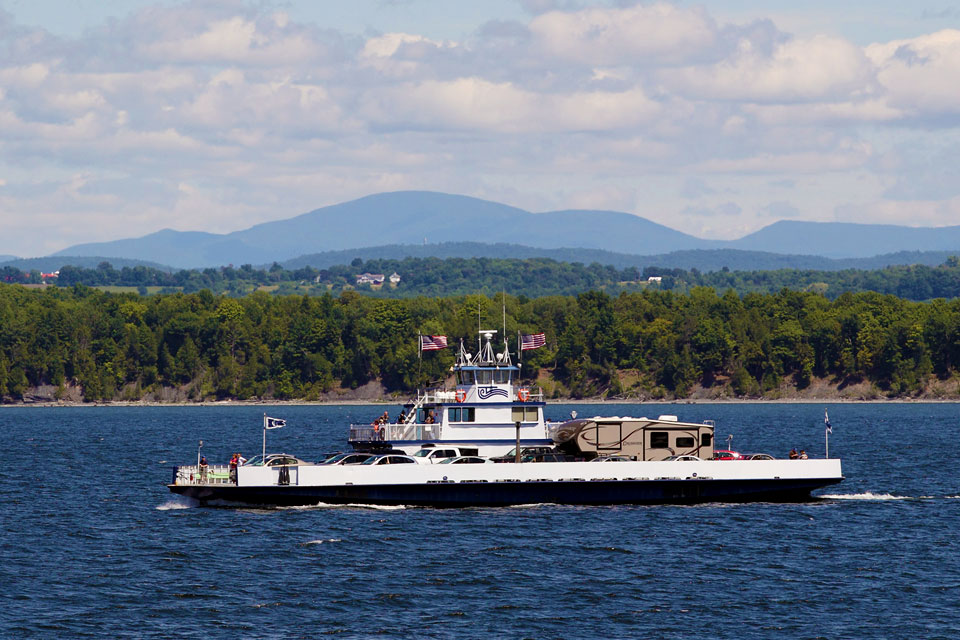 The Charlotte, VT - Essex, NY ferry crossing is our Southern crossing offering spectacular views of the Adirondack and Green Mountains. The ferry has varying schedules throughout the year. Click here to view current or seasonal schedules.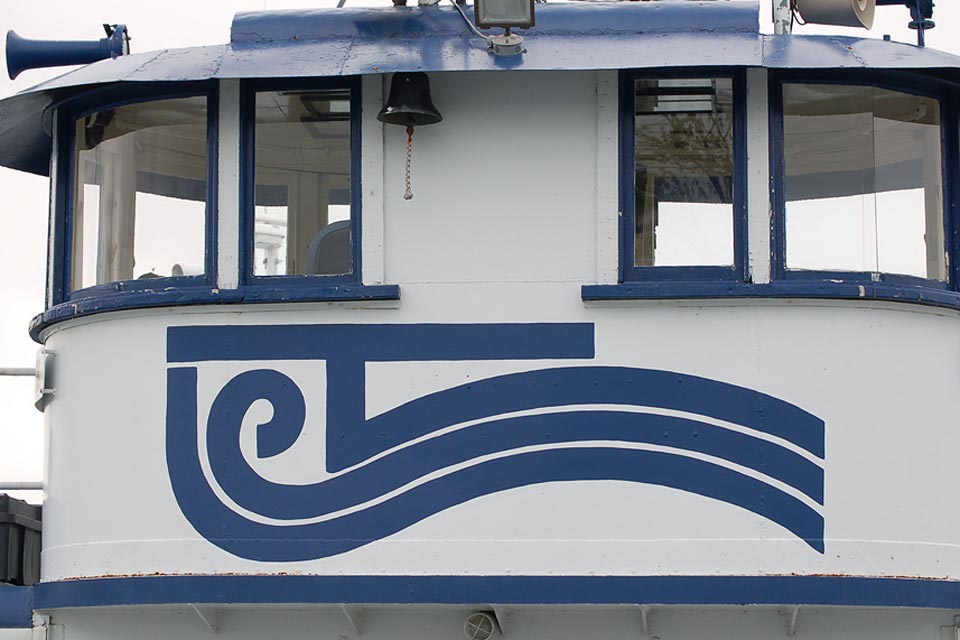 Visit our Charlotte, VT – Essex, NY Rates and Restrictions page for detailed information about ferry crossing fees and restrictions for all vehicles including passenger cars, cargo vehicles, bicycles, motorcycles and more.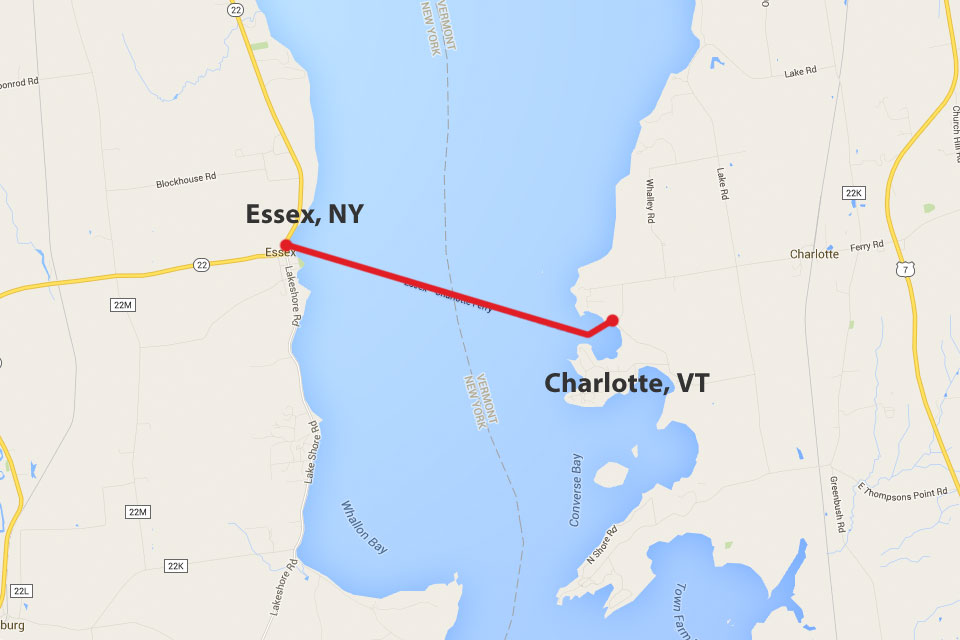 Visit the Charlotte, VT - Essex, NY Directions/Parking page for detailed travel information, parking suggestions and an interactive map that will help you plot the fastest route to the ferry dock.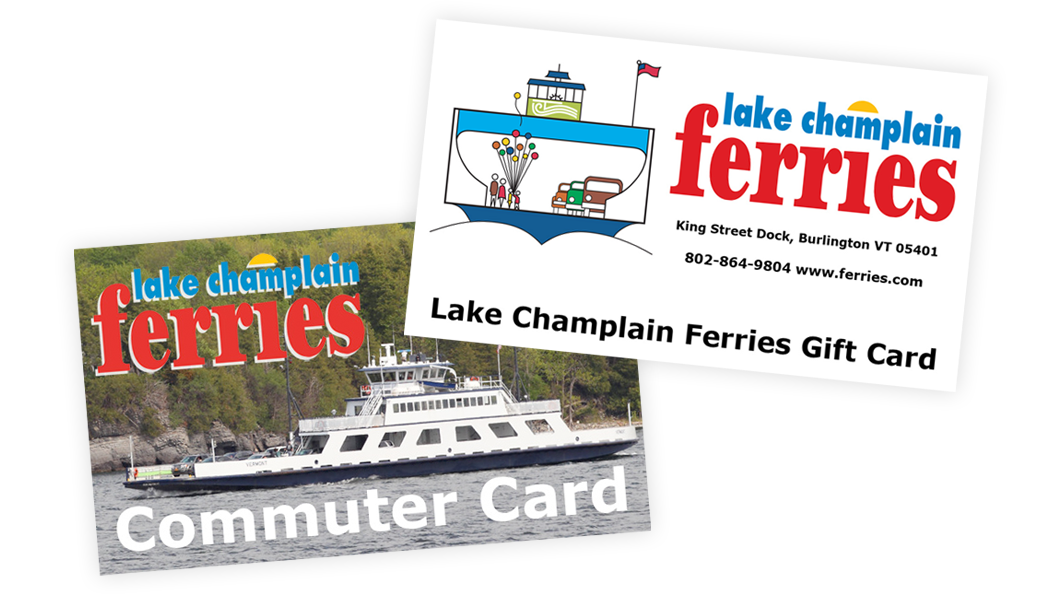 Give the gift of Transportation with the Lake Champlain Ferries gift card. Or, sign up for an LCT Ferries Commuter Card and save 30% each time you cross! Click here to learn how to purchase yours.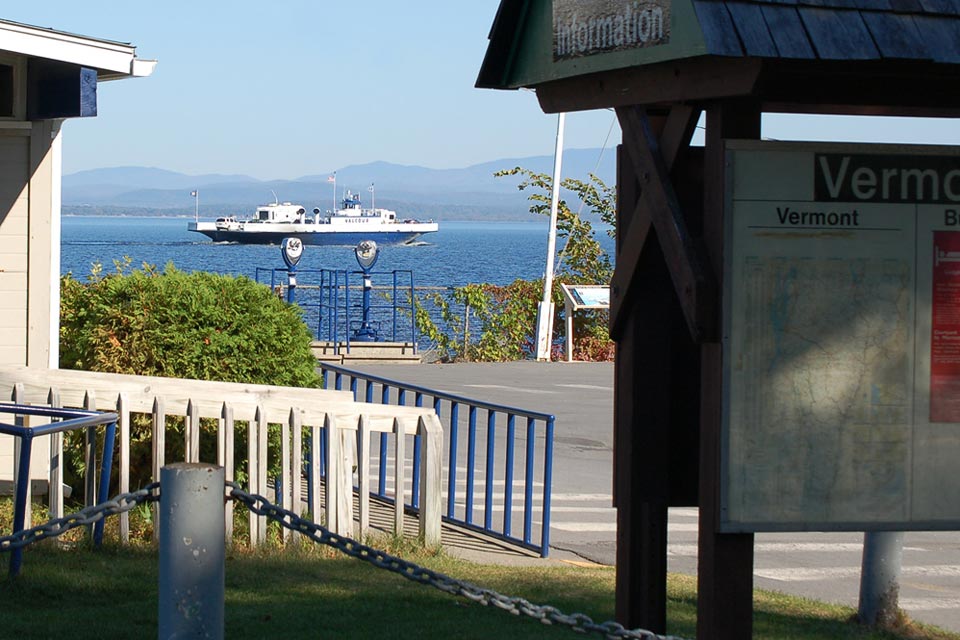 For information regarding ferry security, safety procedures, and general requirements for freight and hazardous cargo, as well as guidelines and precautions for various types of vehicles visit our Ferry Policies page.