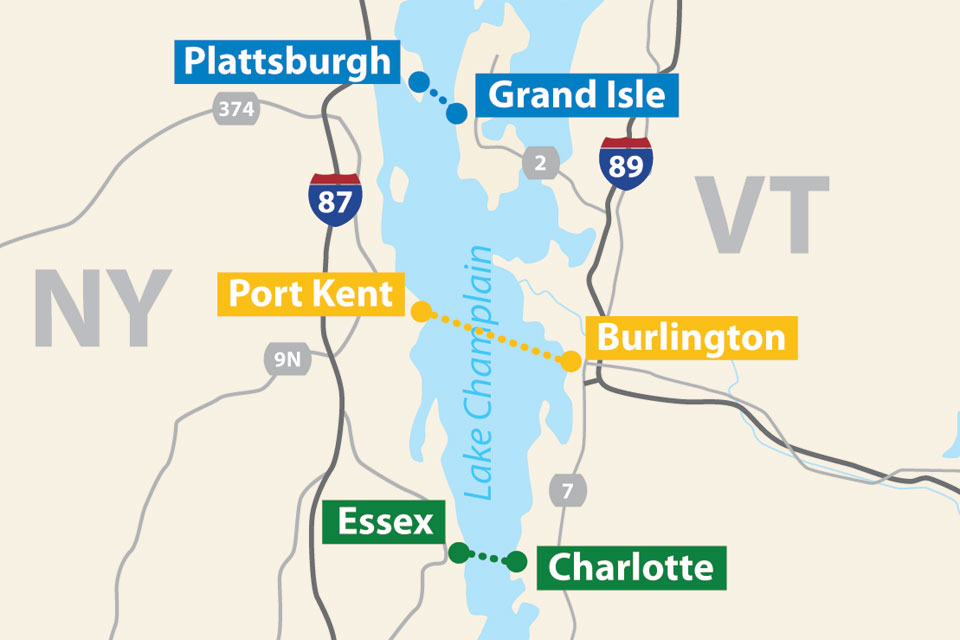 Lake Champlain Transportation Company offers three unique ferry crossings between Vermont and New York.
We have been providing safe, reliable, and friendly transportation across our beautiful lake since 1826. We currently operate three ferry crossings that connect Grand Isle, VT and Plattsburgh, NY; Burlington, VT and Port Kent, NY; and Charlotte, VT and Essex, NY. We also operate the Ferry Dock Marina at our Burlington waterfront location.
For more information about any of our Lake Champlain ferry crossings, please select a route below.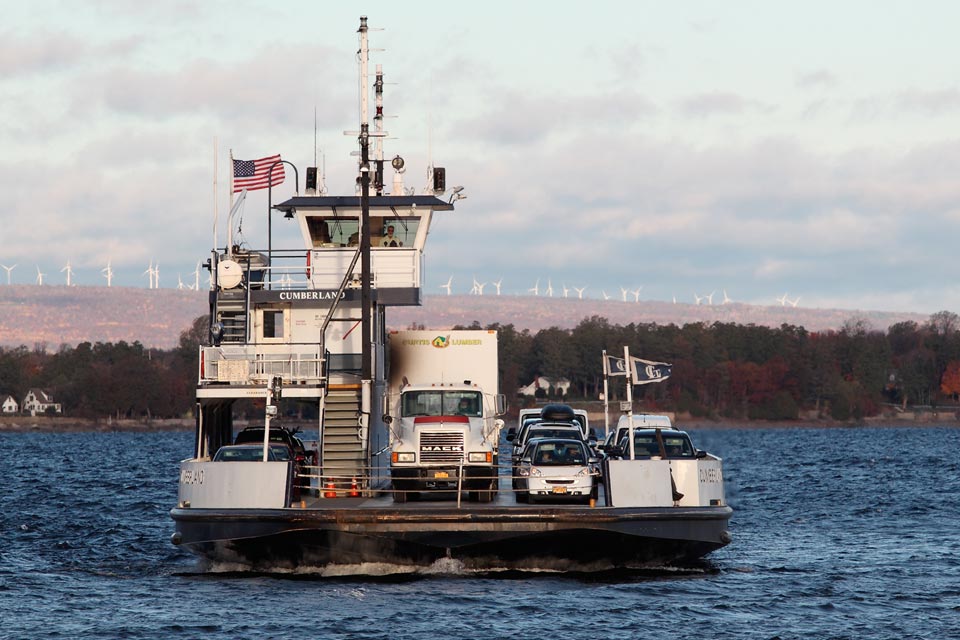 24-Hour, Year Round Service
Grand Isle, VT to Plattsburgh, NY is our northernmost Crossing on Lake Champlain. This Crossing is open 24 hours a day and takes only 15 minutes to get from shore to shore. For travelers, this Crossing is the most convenient way to connect Interstate 87 in New York to Interstate 89 in Vermont.
View full schedule »
Lake Champlain's Scenic Crossing
Located at the widest part of Lake Champlain, this Crossing is an hour boat ride that offers spectacular views of both New York State and Vermont. It is a popular tourist destination and is located right in downtown Burlington, VT and is in walking distance to the many shops on Church Street, hotels restaurants and the Burlington Waterfront.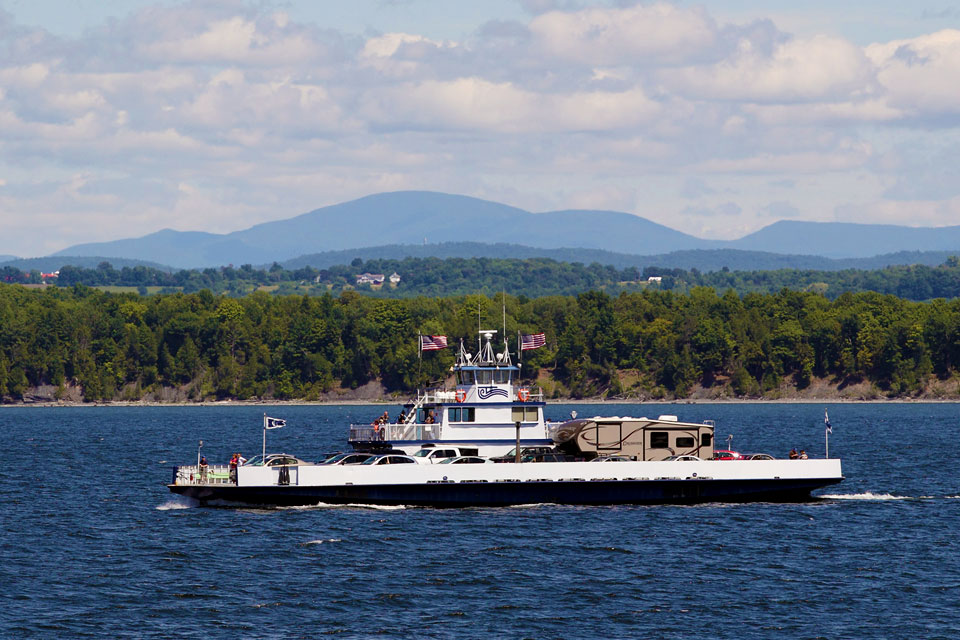 Our Southern Crossing
This is our southernmost crossing on Lake Champlain. It is a beautiful 30 minute boat ride that offers a perfect vantage point for summer viewing or fall foliage. This Crossing remains open year round as weather permits. It can be closed down for bad ice conditions or high northern winds during the winter months.