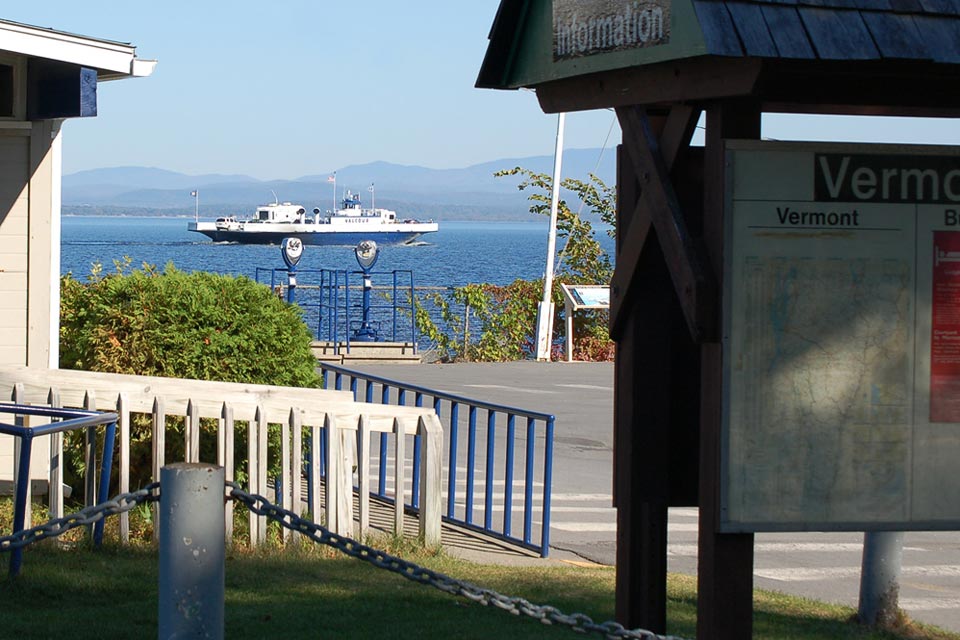 Check Application
We are no longer accepting personal checks at our ticket booths starting on July 15th, 2018. Lake Champlain Transportation accepts checks at the booths from businesses who have applied and been approved to pay via check. Please complete the form below and email the form to receivables@ferries.com or fax to 802-864-6830.  Check Application
Does Lake Champlain Ferries have any security procedures?
Yes. Since July 1, 2004, Lake Champlain Ferries has operated under the guidelines of the Maritime Transportation Security Act.
Under these guidelines, all Lake Champlain ferry passengers and their vehicles may be subject to screening. Passengers who do not agree to a screening will not be permitted to board any vessel.
Can children travel on the ferries unaccompanied?
Children 12 years and under must be accompanied by an adult (a person 16 years of age or older) who is responsible for their care and conduct during the passage. Children 13 years and older may travel alone.
May I bring pets with me on the ferry?
Pets are welcomed onboard our ferries. We do ask that you keep your pet on a leash while onboard the ferries or while on the dock.
Are there tie downs for motorcycles?
No, the ferries do not provide any type of tie downs for motorcycles. Owners are asked to stay with their motorcycles and secure them by hand as the boat docks.
What is the ferries freight policy?
Lake Champlain Ferries does not ship any unaccompanied packages, envelopes, or driverless vehicles.
Any special precautions I should take riding the ferry?
As with any vessel, you should always conduct yourself with care while onboard with extra attention to any children traveling with you.
Please pay particular attention to doorway thresholds and do not stand on stairs or at the top of stairs while the ferry is landing.
General Requirements for hazardous cargo transportation?
All placard vehicles must fill out a Hazardous Material Certification form. The customer carrying haz-mat must comply with 49 CFR parts 171, 172 and 176 while on Lake Champlain Transportation's property.
Any haz-mat that limits the passenger count is allowed to travel only during the overnight hours between 12:00am and 3:00am.