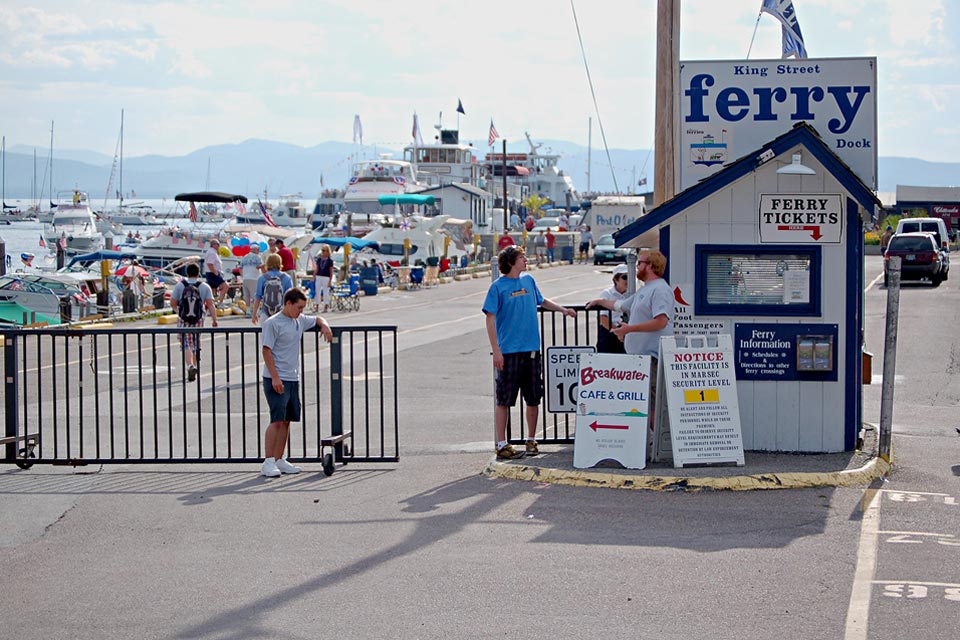 Welcome to Lake Champlain Transportation Company. We operate three ferry crossings across Lake Champlain and a marina at the Burlington waterfront.
Got questions about taking the ferry? We've got answers.
Purchase a Commuter Card or Commuter Book and save 30% on ferry costs! Find out more and download your application here.
Commuter Cards and Books are valid at the following ferry crossings:
Grand Isle, VT – Plattsburgh, NY
Charlotte, VT – Essex, NY
Give the gift of transportation! Find out more about purchasing a Ferries Gift Card.
Sign up for our Text Alerts or Email Notifications for the fastest way to receive updates on delays or closings for the crossings.
Find out about the policies of Lake Champlain Transportation Company.