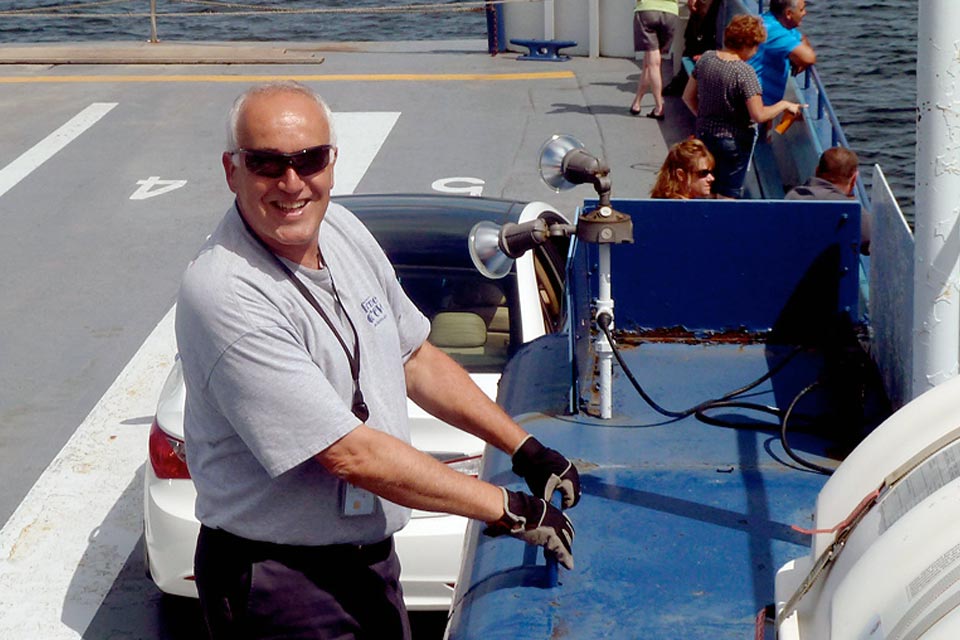 Interested in a workplace that really moves? At Lake Champlain Transportation Company, we offer unique job opportunities in the maritime industry, with an average career span of over 18 years. Contact us for your next career move.
Current Job Openings
Spare Deckhands at Grand Isle, VT – Plattsburgh, NY Crossing
Lake Champlain Ferries is looking for a friendly, outgoing person who can work with the public in a courteous manner.  The deckhand is responsible for loading and unloading vehicles and passengers, while maintaining a high standard of safety.  Must have the ability to perform drills mandated by the U.S. Coast Guard and have good communication and organizational skills.  Must have the ability to work flexible hours and days.
Email: jobs@ferries.com
Mail:
Lake Champlain Transportation Co.
1 King Street Dock
Burlington, VT 05401